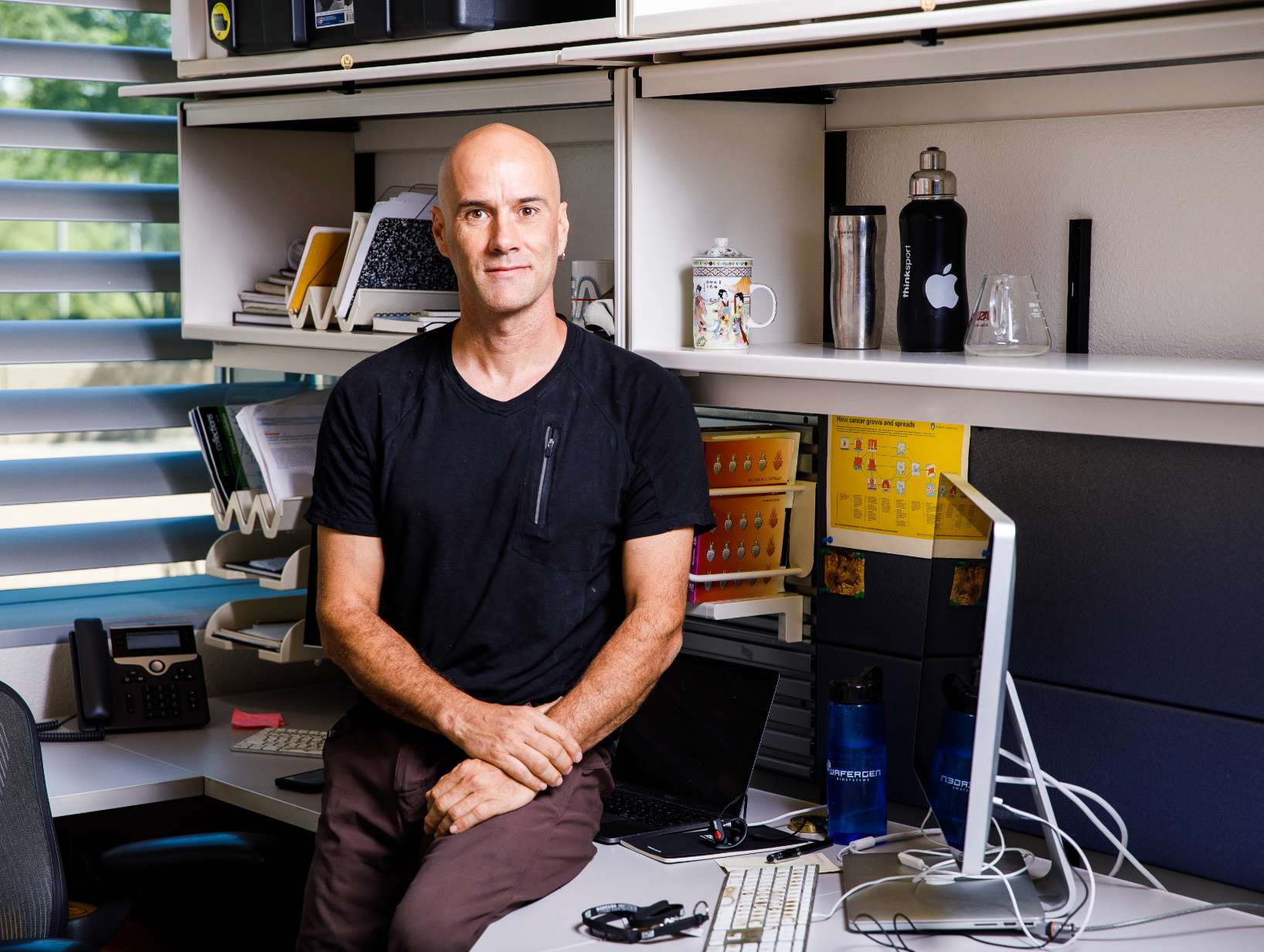 The latest research in security
Our nation faces threats on many fronts, including digital and biological. Biodesign is stepping in to help us — and ultimately, the world — stay more secure. We are using nature's inspiration to improve cybersecurity, building better sensors to detect man-made weapons and environmental toxins, and monitoring a network of global cities to evaluate our health.
Frequently asked questions
Efforts underway
Blending biology and cybersecurity
Biology and computer science have much to teach each other. Biodesign researchers are exploring this connection, using insights from biology to solve complex problems like privacy, cybersecurity and software engineering.
For example, we are using concepts from immunology to understand malicious behavior in complex systems and to invent cybersecurity solutions. We are also using methods from evolution, combined with powerful computation tools, to automatically protect software and reduce its energy costs.
In addition, we are developing new ways to protect internet freedom as well as at-risk users, such as journalists working in unsafe settings.
2,200
On average, there are over 2,200 cyberattacks every day.
Sensing environmental threats
Our environment presents us with many threats to our health, whether crafted by nature or humans. Scientists at Biodesign are creating new sensor technology with refined abilities to help us monitor our surroundings for these threats — for example, by identifying pollutants; finding potentially harmful microbes, proteins and viruses; and detecting traces of explosives and other man-made dangers. We seek to develop smarter chemical sensors and sample collection systems and deliver practical tools for more accessible security.
100 & Change MacArthur Foundation with Rolf Halden
Securing global health
As we've seen in the COVID-19 pandemic, the health and security of our nation is linked to the health of populations worldwide. Biodesign researchers have created a network of over 200 U.S. cities and 350 international cities — covering over a quarter billion people globally — called the Human Health Observatory. This effort measures people's health, behaviors and consumption patterns in order to stay ahead of outbreaks, monitor for biological weapons and toxic contaminants, and inform public health interventions. At the same time, we are studying genomic privacy issues raised by widespread adoption of wastewater monitoring systems which can collect human genetic data.
Additionally, we are developing new phone-based contact tracing methods to improve disease tracking and public health. These methods will integrate across multiple contact tracing apps and reduce bandwidth and computational demands on end-user devices, enabling people with older phones or in areas with poor connectivity to use electronic contact tracing apps effectively.
---
Related centers
Center for Biocomputing, Security and Society
Center for Bioelectronics and Biosensors
Center for Environmental Health Engineering
---
Related facilities
Studying security requires specialized equipment. These facilities support this work.
Advance our efforts
Support security research by making a donation.