The latest research in neuroscience
The complexity of the human brain allows it to do amazing things, but it also makes it a challenge for medical science to study. Fortunately, Biodesign researchers are up to the task, searching for solutions to neurological disorders that, whether directly or indirectly, impact all of us individually.
Frequently asked questions
Collective effort
As our aging population continues to rapidly grow, the number of individuals with age-related neurodegenerative diseases has reached an alarming high. With the help of clinical partners and the use of our top-tier facilities, we're determined to understand and identify the reason specific brain regions become dysfunctional and die, as well as develop early detection methods, prevention strategies and effective treatments.
86 billion
The human brain is estimated to have more than 86 billion neurons.
11 million
Over 11 million Americans provide unpaid care for people with Alzheimer's and other dementias.
145%
Between 2000 and 2019, deaths from Alzheimer's disease have increased 145%.
Taking the fight to Alzheimer's
As of 2021, over 44 million people worldwide, including 6 million Americans, are living with Alzheimer's disease. It costs our nation billions in dollars and caregiving hours, in addition to the incalculable cost in human suffering. Biodesign researchers are searching in creative places for both causes and prevention, along with ways to lessen the burdens of families and caregivers.
One group found that certain species of herpes viruses may contribute to the development of Alzheimer's disease. If true, it could help researchers look for antiviral or immune therapies that can fight Alzheimer's before symptoms appear. Another group found that supplementing your diet with the nutrient choline over the course of your life might protect your brain from Alzheimer's disease by reducing sources of inflammation and the production of amyloid-beta plaques.
Taking the fight to Parkinson's
Parkinson's disease is the second most common neurodegenerative disease after Alzheimer's disease. By 2040, there will be an estimated 14 million people worldwide with this disease. Parkinson's disease is a movement disorder, although it has many debilitating non-motor symptoms as well. Currently, researchers suspect that the disease's brain pathology and symptoms are linked to a smooth brain protein called alpha synuclein that clumps together. Biodesign researchers are looking at stem cell therapies, gene therapies and immunotherapies to stem the tide against Parkinson's disease.
Accelerating Medicines Partnership — Alzheimer's Disease
Protecting the aging brain
Neurodegenerative diseases affect millions of Americans today, and their impact will only increase as our population grows older. Scientists at Biodesign are dedicated to understanding how these diseases work, determining risk factors and biomarkers for prevention and early detection, and discovering new drugs for treatment.
Banner Health has partnered with ASU to create the ASU-Banner Neurodegenerative Disease Research Center, which unites their expertise and resources to combat complex illnesses such as Lou Gehrig's disease and Parkinson's disease. In fact, together with colleagues from TGen and Mt. Sinai Health System, these researchers are developing a genetic sequencing database for 100 neurodegenerative diseases.
Harnessing the microbiome
The microbiome is the collection of 100 trillion microorganisms and their genetic material found in our bodies, and medical science is increasingly realizing how much it can impact human health, including the brain. Biodesign researchers are studying how microbial interventions can enhance health and have already demonstrated success in treating symptoms of autism. Such strategies, which use nutrition, probiotics and antibiotics to target gut-brain interactions, may also help manage neurodegenerative diseases.
Assistant Research Professor, ASU-Banner Center for Neurodegenerative Diseases
---
Related centers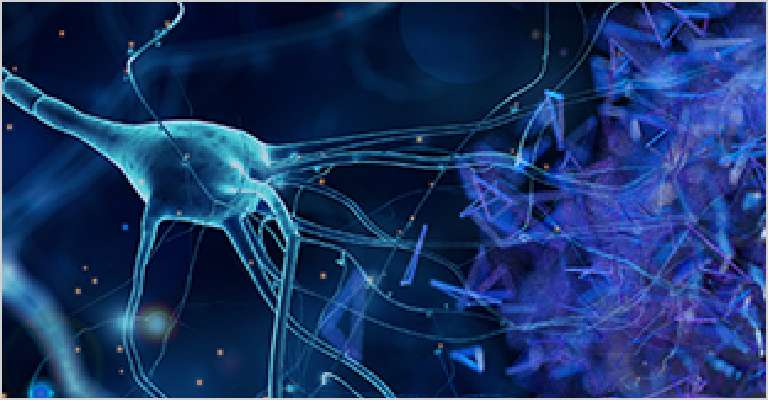 ASU-Banner Center for Neurodegenerative Diseases
Center for Health Through Microbiomes
Center for Single Molecule Biophysics
---
Related facilities
Studying neuroscience requires specialized equipment. These facilities support this work.
Advance our efforts
Support neuroscience research by making a donation.