Better health through early detection and treatment
Our investigators focus on identifying predictive biomarkers and understanding the molecular underpinnings of human diseases. By understanding their molecular details, we raise the odds of detecting diseases early and intervening to improve patients' lives.
We use a wide range of investigative approaches, including making direct molecular changes inside and outside cells to observe outcomes; collecting and cataloging biomolecular measurements of patient samples at the full-system scale; developing biostatistical models based on large-scale data; evaluating big data using computational biology, metabolomics and genetic methods; and employing machine and deep learning to classify human disease.
Director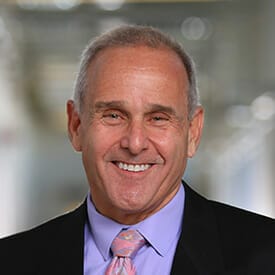 Joshua LaBaer is one of the nation's foremost investigators in the rapidly expanding field of personalized diagnostics. His efforts focus on the discovery and validation of biomarkers—unique molecular fingerprints of disease—which can provide early warning for those at risk of major illnesses, including cancer and diabetes. In addition, he is the executive director of the Biodesign Institute.
Meet our center's experts
Our center is supported by a knowledgeable team of researchers, staff and visionary leaders who are at the leading edge of their fields.
---
Contact
For questions about collaborations and center administration, please contact:
Support the Biodesign Virginia G. Piper Center for Personalized Diagnostics
Developing new diagnostic tools to pinpoint the molecular manifestations of disease based on individual patient profiles.